The Canadian Polish Club Inc. (Klub Polsko Kanadyjski) is the oldest Polish organization in the capital of Canada, is a Canadian non-profit organization registered at the federal level in Canada and the province Ontario.
CPC's mission is to promote Polish-Canadian heritage, history, and culture in Canada. Development of good and useful cooperation between Canada and Poland.
We invite all to cooperate. We are open to any leads and comments.
Canadian Polish Club Inc. (Klub Polsko Kanadyjski) to najstarsza polska organizacja w stolicy Kanady, jest to kanadyjska organizacja non-profit zarejestrowana na poziomie federalnym w Kanadzie i w prowincji Ontario.
Misją CPC jest promowanie polsko-kanadyjskiego dziedzictwa, historii i kultury w Kanadzie. Rozwój dobrej i pożytecznej współpracy między Kanadą a Polską.
Zapraszamy wszystkich do współpracy. Jesteśmy otwarci na wszelkie wskazówki i uwagi.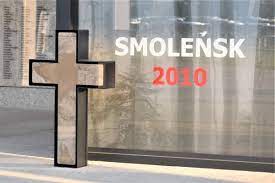 11th ANNIVERSARY OF THE SMOLENSK DISASTER - April 10
11 years ago, Poland plunged into mourning. The plane with 96 passengers on board did not arrive at the ceremony in Katyn. Nobody survived the crash.
In Katyn, they were to pay tribute to the murdered Polish officers. On the 70th anniversary of the genocide committed by the Russians. However, 96 passengers of the Tu-154M aircraft did not arrive at the ceremony in Katyn. Among them, President Lech Kaczyński with the first lady Maria Kaczyńska, and the last president in exile, Ryszard Kaczorowski.
11 ROCZNICA KATASTROFY SMOLEŃSKIEJ - 10 Kwiecień
11 lat temu Polska pogrążyła się w żałobie. Samolot z 96 pasażerami na pokładzie nie dotarł na uroczystości w Katyniu. Nikt nie przeżył katastrofy.
W Katyniu mieli oddać hołd zamordowanym polskim oficerom. W 70. rocznicę ludobójstwa dokonanego przez Rosjan. 96 pasażerów samolotu Tu-154M nie dotarło jednak na uroczystości w Katyniu. Wśród nich prezydent Lech Kaczyński z pierwszą damą Marią Kaczyńską, a także ostatni prezydent na uchodźctwie Ryszard Kaczorowski.
A protest letter sent on behalf of the Polish-Canadian Club's board in connection with the arrest of the management of the Polish school in Brest, Belarus.

List protestacyjny, który został wysłany w imieniu Zarządu Klubu Polsko-Kanadyjskiego w związku z aresztowaniem kierownictwa Polskiej szkoły w Brześciu na Białorusi.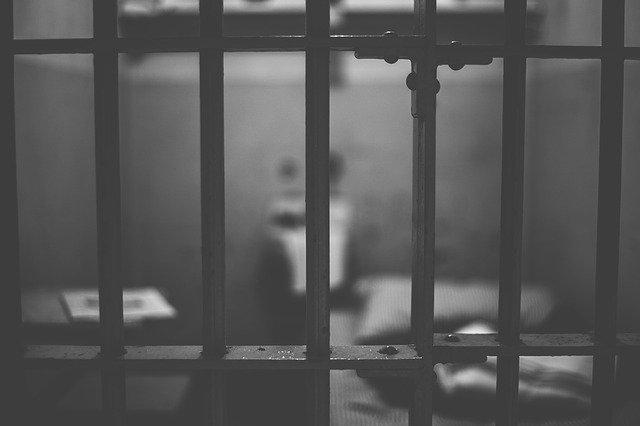 Short movies by Gajewski's Couple
How maple syrup is made:
In the video, you can see the extraction of syrup, the equipment used, and a short interview with the company owner, "Wheelers Maple Products."
There is also a museum with the most extensive collection of equipment to produce maple syrup and a stylish building for consumption.
Jak powstaje syrop klonowy:
W filmie zobaczyc mozna pozyskiwanie syropu, sprzet do tego uzywany oraz krotki wywiad z wlascicielem firmy "Wheelers Maple Products".
Przy tej wytworni znajduje sie tez muzeum z najwieksza kolekcja sprzetu do produkcji syropu klonowego oraz miejsce do konsumpcji w stylowym budynku.
Do you want to know the history of Poland in 8 minutes?
Watch an 8-minute video, depicting the history of Poland through animation, prepared by Tomasz Baginski for the World Expo 2010 in Shanghai.

The history of Poland spans over a thousand years, from medieval tribes, Christianization and monarchy; through Poland's Golden Age, expansionism and becoming one of the largest European powers; to its collapse and partitions, two world wars, communism, and the restoration of democracy.

Chcesz poznać historię Polski w 8 minut?
Obejrz 8-minutowy film, przedstawiający historię Polski poprzez animację, stworzoną przez Tomasza Bagińskiego na wystawę World Expo 2010 w Szanghaju.
Historia Polski sięga ponad tysiąca lat, od średniowiecznych plemion, przez chrystianizację i monarchię; przez złoty wiek Polski, ekspansjonizm i stając się jedną z największych potęg europejskich; do jej upadku i rozbiorów, dwóch wojen światowych, komunizmu i przywrócenia demokracji.