Encounters with Interesting People
The Canadian Polish Club's ongoing series "Encounters with Interesting People" has
been in existence since 2015.
Its purpose is to organize meetings with representatives of the Polish community
(from Ottawa and beyond), other ethnic groups and Canadians.
We invited engineers,
diplomats, travelers, artists, composers, authors, veterans, doctors, clergymen,
politicians and many others - talking about their professions, interests and passions.
These meetings help us get to know more about people we don't know or know from
a different angle, broaden our knowledge and horizons, inspire and provide
(particularly for a younger generation) role models to follow.
Klub Ciekawego Człowieka przy Klubie Polsko-Kanadyjskim istnieje od 2015 roku.
Jego celem jest organizowanie spotkań z przedstawicielami Polonii (ottawskiej i nie
tylko), innych grup etnicznych i Kanadyjczykami.
Wśród zapraszanych gości byli
inżynierowie, dyplomaci, podróżnicy, artyści, kompozytorzy, autorzy książek,
weterani, lekarze, duchowni i politycy– mówiący o swojej pracy zawodowej,
zainteresowaniach i pasjach.
Spotkania te sprawiają, że poznajemy ludzi, których nie
znamy, albo znamy z innej strony, poszerzają naszą wiedzę i horyzonty, a nierzadko
stanowią inspirację i, szczególnie dla młodszych, przykład do naśladowania.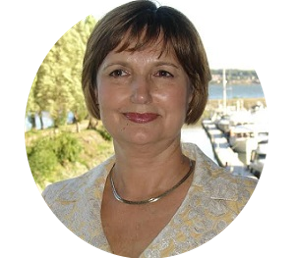 "Our French Connection"
Jola obtained, in 1996, a PhD in French Linguistics from the University of Montreal.
"Nasz Francuski łącznik"
Jola uzyskała stopień doktora w dziedzinie językoznawstwa francuskiego na Uniwersytecie Montrealskim w 1996 roku.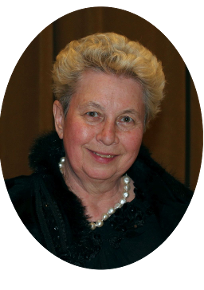 Urodzona w Szczecinie, gdzie ukończyła Stomatologię na Akademii Medycznej.
Do Ottawy przyjechała z rodziną w 1985 roku. Przez 5 lat była współredaktorem Polskiego Programu Radiowego nadawanego z Carleton University. Wraz z mężem założyli Stowarzyszenie Twórców Ottawskich i wydawali magazyn MIXER. Od 2008 roku wraz z mężem zajmuje się produkcją krótkich filmów, wykorzystywanych w Polskim Programie Telewizyjnym "Polish Review" w Ottawie, "Polish Studio" w Toronto oraz dostępnych na Youtube. https://www.youtube.com/channel/UCtOeZ1xGPdM6XBuBOsaurcg/videos
Członek Stowarzyszenia Polskich Lekarzy w Ottawie oraz Klubu Polsko-Kanadyjskiego.