Important and commemorative days in Poland - August
15th August – Day of Assumption and Polish Armed Forces Day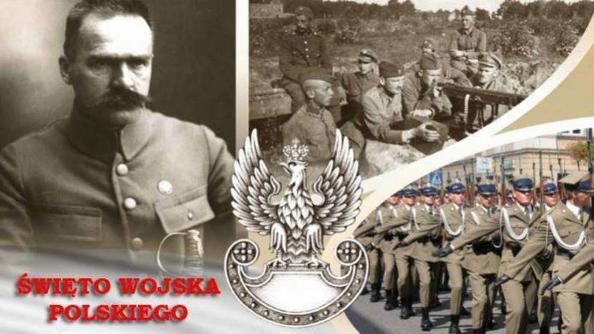 15th August – Day of Assumption and Polish Armed Forces Day – it is both a religious and public holiday commemorating the Battle of Warsaw in 1920 against Soviet Russia. On that day, in Warsaw, there is a large military parade in the city centre.
The Battle of Warsaw (13-25 August 1920) also known as the Miracle on the Vistula was a series of battles that resulted in a decisive Polish victory in 1920 during the Polish–Soviet War. Poland, on the verge of total defeat, repulsed and defeated the Red Army.
According to British politician and diplomat Edgar D'Abernon, the Battle of Warsaw was one of eighteen groundbreaking battles in world history.
The captured Soviets talked about the Miracle on the Vistula. They said that in the dark sky they saw a mighty, powerful female figure, from which a bright light shone.
"It was neither a ghost nor a phantom! The Bolsheviks clearly saw the Holy Figure as a living person! Around her head a luminous halo shone, in one hand she was holding something like a shield against which projectiles fired towards the Poles were reflected, and then returned to explode in position of the attacking army!
They clearly saw how the flaps of her wide, navy blue coat rose and waved in the wind, obscuring Warsaw. The terror of the phenomenon was intensified by the assistance of a Heavenly Person. She was accompanied by a force of terrifying winged, mounted knights, clad in glistening despite the darkness steel armor, covered with leopard skins. The squads of ghostly figures were clearly getting ready to fight! "
15 SIERPNIA – ŚWIĘTO WNIEBOWZIĘCIA I ŚWIĘTO WOJSKA POLSKIEGO
15 sierpnia – Święto Wniebowzięcia i Święto Wojska Polskiego – to zarówno święto religijne, jak i państwowe upamiętniające Bitwę Warszawską w 1920 roku przeciwko Rosji Sowieckiej. Tego dnia w Warszawie odbywa się wielka defilada wojskowa w centrum miasta.
Bitwa Warszawska - zwyczajowo nazywana Cudem nad Wisłą[a] – operacja wojskowa stoczona w dniach 13–25 sierpnia 1920 roku pomiędzy oddziałami radzieckiej Armii Czerwonej a armiami Wojska Polskiego, zgrupowanymi nad Wisłą, decydująca bitwa wojny polsko-bolszewickiej. Zdaniem brytyjskiego polityka i dyplomaty Edgara D'Abernon bitwa warszawska była jedną z osiemnastu przełomowych bitew w historii świata.